Perugina® the quality of Italian chocolate
High-quality raw materials and production processes, this is the philosophy of Perugina.
Since 1907 Perugina® it has always been devoted to using high-quality of products. The choice of the best cocoa, of high-quality raw materials and the care with which the chocolate production processes are followed, has only one aim: to create products of excellence.
The past and future of Perugina® is inspired by the energy and talent of a strong woman like Luisa Spagnoli who had the merit of understanding the possibilities of the company by facilitating the path from a small artisan shop of confetti to a brand known all over the world.
The Perugina® Factory is located in the heart of Italy in the hills of Umbria. This land embodies not only the rich gastronomic tradition, but also the sincerity, the pleasure of living and enjoying moments. So the curiosity for innovation goes hand in hand with great attention to the environment and people.

The choice of the best sustainable cocoa obtained without any exploitation of the communities that cultivate it, as envisaged by Nestlé Cacao Plan and UTZ, are the first step necessary to achieve excellence like that of Perugina® chocolate. The use of high quality raw materials and the constant research in goods offer combinations that give a unique taste experience to chocolate lovers.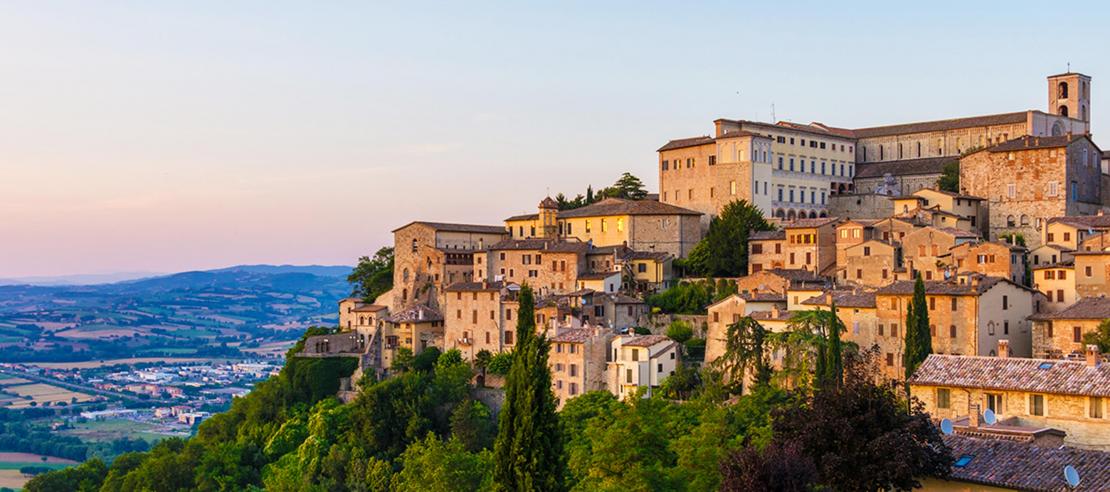 Learn about the Nestlé Cocoa Plan and UTZ certification
The spirit of respect for the land and for man is what drove Perugina® to distinguish a truly special production plant. Since 2009, the San Sisto plant, which is spread over 287,400 square meters, employs more than 1,100 people and produces 90% of the energy it needs. Merit of a photovoltaic park among the first of its kind in Italy, with which it produces electricity, steam, hot and cold water.

Following in the footsteps of Luisa Spagnoli, who in 1923 founded the nursery school to give a healthy work-life balance to her employees, it still lives on today in the San Sisto plant. The structure, thanks to the collaboration with specialized partners, allows a wide flexibility of use and a high quality of the service offered. The nursery offers highly specialized personnel who follow the children of Perugina® factory's employees, but also from the community, for 12 months a year up to 12 hours a day, including Saturdays.